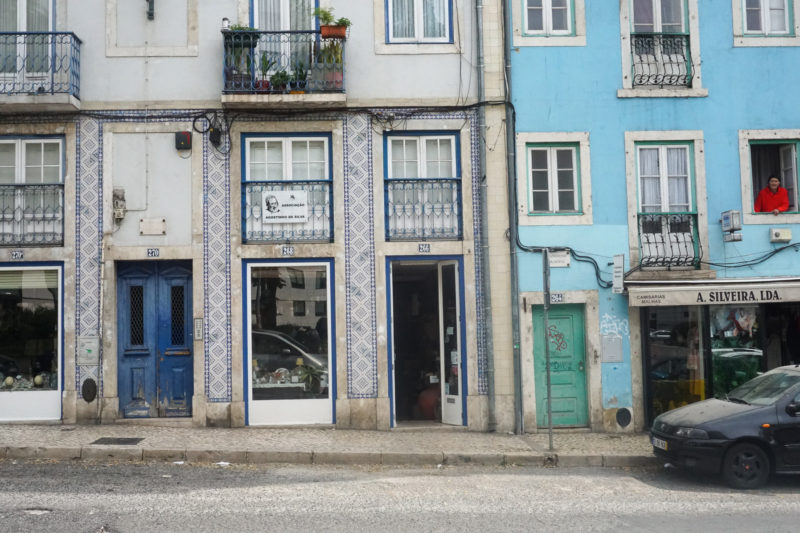 City Guide: How to Spend the Perfect Weekend in Lisbon
Lisbon is fast becoming the hottest destination on the European travel scene – unsurprising really as it's a city full of beautiful architecture, amazing food, history, stunning views, wonderful people and not overrun with other tourists yet. It's slightly further away from much of Europe but a weekend in Lisbon is the perfect mini adventure!
I visited recently at the start of a longer trip around Europe, and even after travelling to 15 countries on that trip it still remains one of my top places! I managed to explore a lot of the city in just a couple of days so I've put together a complete guide to spending the perfect weekend in Lisbon below.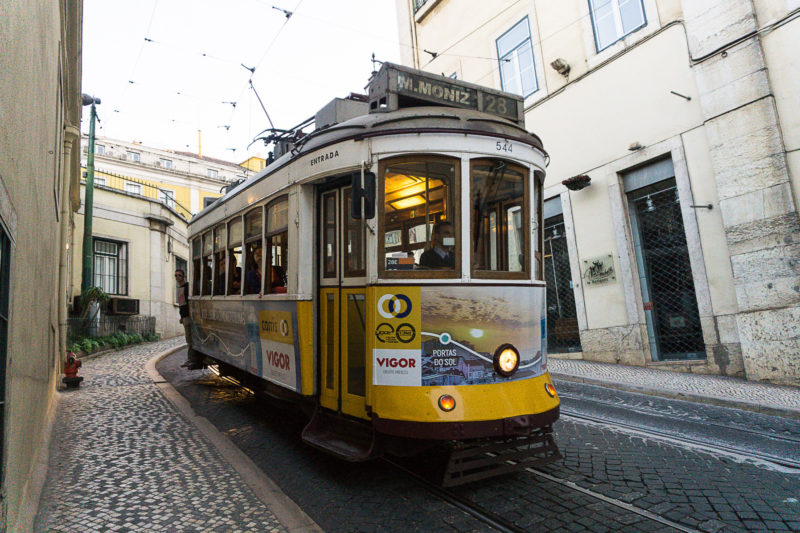 || T R A N S P O R T ||
The main modes of transport you'll use in Lisbon will probably be walking or on the tram network. Although *slightly* hilly, Lisbon is a lovely city to wander around on foot and this is absolutely the best way to explore the city in all it's glory.
While walking may be the best way to see Lisbon, riding a tram has to be done as it's the most iconic form of transport the city has to offer. There are two options when it comes to the trams – the classic style and the modern newer trams. It wouldn't be a trip to Lisbon without hitching a ride on one of the classic trams, but be warned – they get incredibly busy with both tourists and locals. The newer trams are much larger and a great alternative for getting around, and can pretty much get you anywhere you want to go.
There is also a small metro network, it's very easy to navigate but other than using it to get from the main train station to my hostel (and back) I didn't make much use of it.
:: t r a n s p o r t   t i p s ::
To make use of the tram, metro, bus and even ferry you will need a Viva Viagem card. You can purchase this from any train or metro station and then, using the machines, either add daily passes or credit to your card to use for individual rides. I recommend purchasing a daily pass – this costs €6.15 and can be used for unlimited rides within a 24hr period (from the time you purchase). 
The daily pass can also be used on the Elevador de Santa Justa and Elevador da Glória.
A fun way to see the city is by jumping on board tram 28 – this will whisk you along some of Lisbon's most beautiful streets and if you ride it from start to finish it's a great way to get to know the city if you've just arrived. It's good to know you can use the above 24hr pass to ride this tram also!
Lisbon is on Citymapper! This app is my saviour when travelling in new cities – input the place you want to go and it will give you all the different routes and methods for getting there; whether that's on foot, by public transport or taxi/uber. It's free to download and about the most useful app a city traveller can have!
If you are arriving via train to Lisbon from elsewhere in Portugal make sure you either book your train ticket directly at the station or by using the official Comboios de Portugal website – seat reservations are compulsory and if you book through third party ticket agencies they are not able to issue the required seat reservations, meaning you will need to go to a station and pay extra for your seat.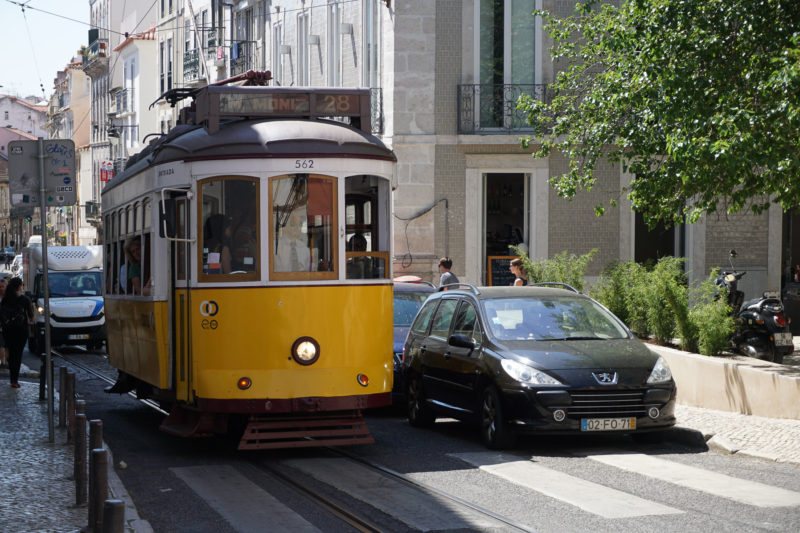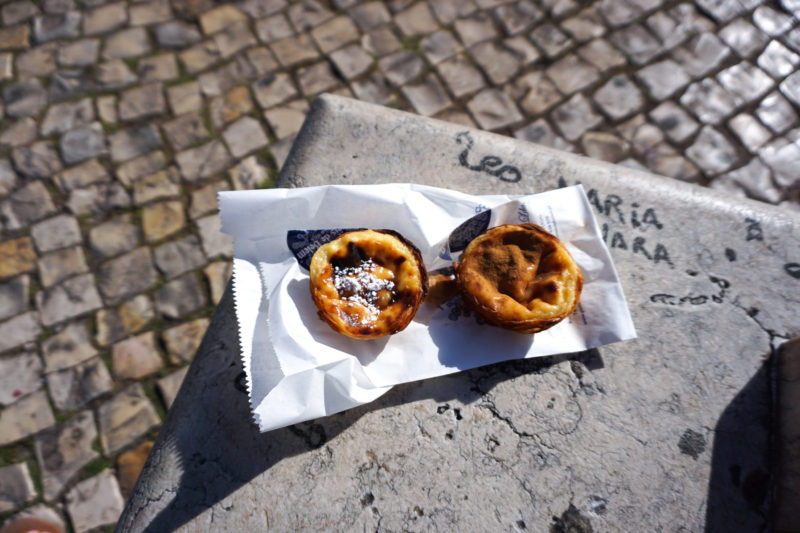 || E A T ||
Lisbon is a city for the foodie! From the famous pasties de nata to the edgy Time Out Food Market – this city has it all when it comes to food. My never-ending list of places to go and foods to try continued to grow even after I left, which only means another trip back is needed. A few of my favourite places are below to help get you started on your food journey in Lisbon!
:: Mercado da Ribeira – Time Out Food Market :: 
Let me just start out by saying how happy I was to discover this place! Like every traveller, I enjoy sampling local foods but for something a little different (where you will still find local cuisine) make your way to the Time Out Food Market.
There are tons of different options from pizza and thai to local dishes – you can even get dessert! If you are travelling in a group this place would be perfect to satisfy everyones tastes. It's open every day of the week from 10am until late, located centrally and most of the stalls are well priced for the budget conscious traveller.
:: Pistola y corazin :: 
So perhaps it's a little odd to come to Portugal and seek out tacos, but let's be honest I am going to look for good tacos anywhere I go. This little place is very authentic, but also trendy – two things which don't often go together but somehow they make it work. I ordered what turned out to be the hottest thing on the menu, it came with warnings from staff (which I naively ignore), but despite almost burning my tastebuds off it was amazing! Go early, or make a booking as it does fill up fast.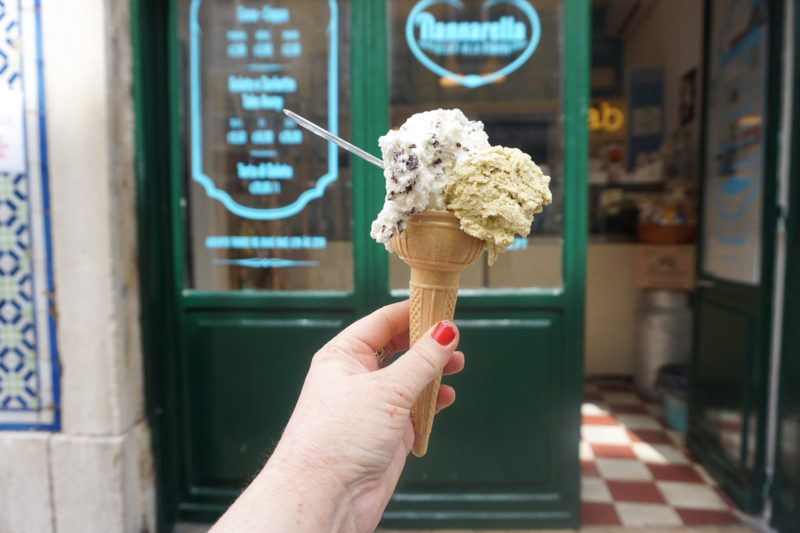 :: Nannerella :: 
Nanneralla's was already on my list but I actually ended up stumbling across it on (a happy) accident. I've eaten a lot of ice cream all around the world and I can honestly say this is up there among the best!
:: Pasteis de Belém :: 
No trip to Lisbon is complete without taking the tram out to Belém and sampling some of the famous original Pasteis de Belém! Belém is located slightly out of the city centre, but there are a few things to do out there so I recommend making it a day or half day trip. Pasteis de Belém gets incredibly busy so I would suggest you get out there early to avoid waiting in queues.
To reach Belém in 30 minutes, take tram E15 – starting at Praça da Figueira.
:: Manteigaria – pastéis de nata ::
This might be controversial, but these were by far the best pastéis de nata I had during my time in Portugal! There are a couple dotted around the city, including a stall in the Time Out Market, and I recommend you stock up as these little babies are addictive (in the best possible way!)
:: Landeau Chocolate :: 
Located in the very cool LX Factory, Landeau Chocolate needs to be on your Lisbon Eats list. Let's just say it was the best chocolate cake I've ever had and leave it at that. Treat yourself.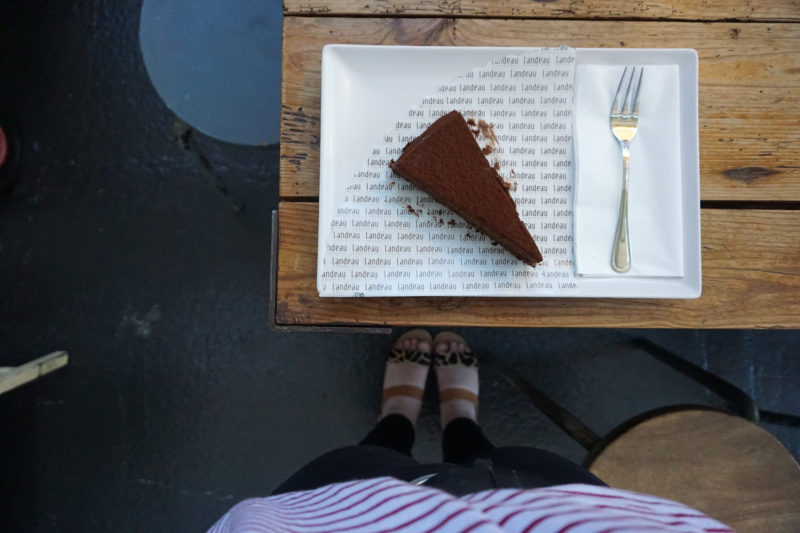 || D O ||
:: LX Factory ::
This creative, ex-industrial site is full of cool design shops, restaurants, cafes and more. You will want to dedicate at least half a day for exploring LX Factory; start early with breakfast and coffee at one of the cafes, browse the hip shops and then have lunch at one of the world class restaurants before heading off. LX Factory is located slightly out of the city centre under the bridge in Alcântara, which you you can easily reach using tram 15 and hopping off at Calvário.
:: Alfama Neighbourhood :: 
Alfama is one of Lisbon's oldest neighbourhoods and a wonderful place to wander around – full of charm and tradition! Be aware the narrow, winding, cobbled streets are located on fairly steep slopes so you'll be needing to take plenty of photo rest-stops.
:: Portas do Sol ::
Portas do Sol, meaning Gates to the Sun, is the perfect view point to see over the whole city!
:: Tram 28 ::
Tram 28 is a great way to see the city, Lisboa style! This original tram is used by tourists and locals a-like so you get to catch a glimpse into Lisbon life if you look past all the other travellers. As I said before, it does get very busy so perhaps go out to one of the starting points where you can be first to get on and secure yourself a seat. Then you can ride the tram from end to end and see all the sights in between. I recommend doing this on your first day or two as it's a great way to figure out the city.
:: Belém ::
There is more to Belém than Pasteis de Belém – although, I would make the trip out for these alone! Mosteiro dos Jerónimos (monastery) is one of the most popular attractions, it cost €10 to enter and can get quite busy so arrive early to avoid queues. It's a beautiful place to wander around and once inside you really don't notice the crowds as it quite large. If you didn't want to pay the entry fee or wait in a queue just pop into the church next to the main entrance – this is free! Other sites to see while you're here are Torre de Belém (Belém Tower), Jardim Botânico (Tropical Garden) and Palácio Nacional da Ajuda (National Palace of Ajuda). I would put aside about half a day to explore Belém, to get here just jump on tram E15 from central Lisbon.
:: A Vida Portuguesa ::
Even if you don't intend to buy anything, this beautiful store is worth visiting. Full of unique, Portuguse made goods it's the perfect place to find a memorable souvenir that you will actually love, or you can just enjoy browsing and looking at all the beautiful things.
:: Chiado and Bairro Alto ::
Chiado and nearby Bairro Alto are also wonderful neighbourhoods to wander (let's be real, every neighbourhood in Lisbon is lovely!). One place in particular worth stopping at is Bertrand, the oldest book store in the world – opening in 1732! There is also a funicular (Elevador da Glória) that runs up and down a particularly steep hill that is worth checking out. Don't forget you can use the 24 hrs transport pass to ride this!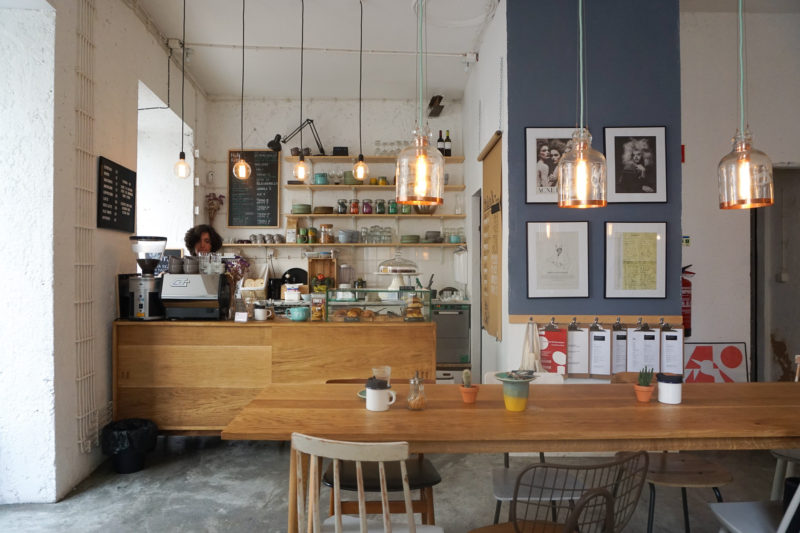 || C O F F E E ||
We all know I live for coffee and Lisbon stole my heart with all of its beautiful cafes and amazing coffee – so it's no surprise that I have a complete separate coffee guide to Lisbon on the way. For now, here are a few of my favourites, but make sure you keep an eye out for the Lisbon Coffee Guide coming soon.
 || S T A Y ||
Being on a budget I mostly stayed in hostels, at Airbnbs or with friends on my trip. In Lisbon I stayed at Home Hostel – and highly recommend it! Located very centrally and close to public transport you will be able to get around the city either on foot or by an easy stroll to the tram/metro. The staff were incredibly friendly, the rooms were amazing and there was even a free breakfast everyday. They run other events like 'family' dinner nights (cooked by the owners lovely mother), day trips around Lisbon or further afield and more.
|| P H R A S E S ||
Below are a few helpful phrases to get you by in Lisbon and don't speak Portguese. The locals are very friendly and many do speak English, or have a basic understanding of English, but I'm sure they appreciate if you learn a few basic words such as hello and thank you.
Hello :: Olá
Goodbye :: Adeus
Good morning :: Bom dia
Good afternoon :: Boa tarde
Good night :: Boa noite
Thank you :: Obrigado/a ('o' for men, 'a' for women)
You're welcome :: De nada
I'm sorry :: Desculpe
Excuse me :: Com licença (use this one when walking through a crowded place/if you can't get past someone)
Where is…? :: Onde fica…?
Where is the bathroom? :: Onde fica a casa de banho?
Cheers! :: Viva!
One espresso/coffee please :: Uma bica/cafe, por favor
The bill please :: A conta por favor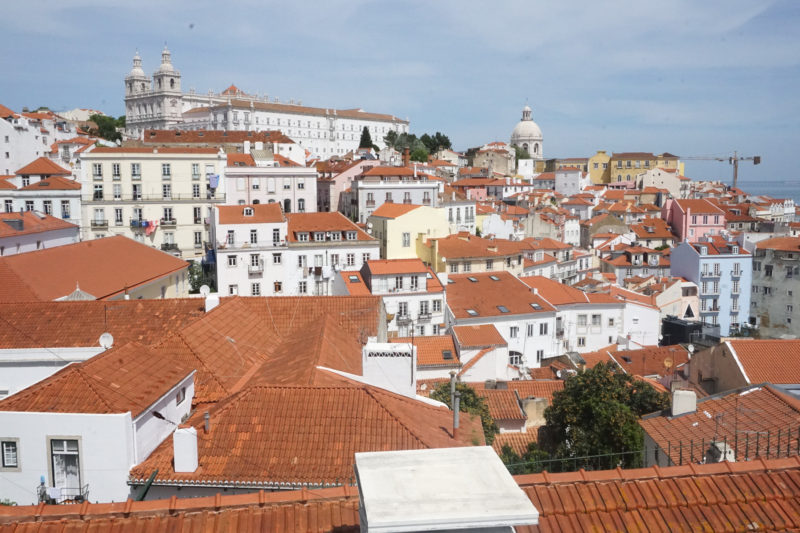 Lisbon is a wonderful city which I dream of returning to one day. I hope that this guide helps you plan the perfect weekend in Lisbon – or however long you are lucky enough to visit for!
__
Have you been to Lisbon, or Portugal – let me know what you thought in the comments.
Thanks for reading,
Emma