Journey Guide | How to travel from Ljubljana to Italy (Venice)
When planning this portion of my trip I didn't actually do much planning at all,  I knew that I couldn't leave Europe without visiting Italy, so I mapped out a basic (and what I thought would be easy) route from Krakow to Italy – starting with Venice. Read on below for a complete guide on how to travel from Ljubljana to Italy.
Slovenia neighbours Italy so you would think it would be relatively easy to get across the boarder but after a brief browse of the internet I quickly realised it wasn't quite that straight forward – the options were; a long direct bus journey, an expensive but much quicker shuttle bus or take a combination of buses, trains and trams (which would be faster than the direct bus and cheaper than the shuttle). I chose the latter – I've always been more a 'the journey over the destination' kinda traveller and 100% prefer to travel by train.
So with the help of The Man in Seat 61 (if you haven't heard of this website and are wanting to travel pretty much anywhere in the world via train definitely check it out) I made the long but oh so scenic journey from Bled in Slovenia to Venice – and now I am going to lay it all out below to make it easy for anyone wanting to make the same trip!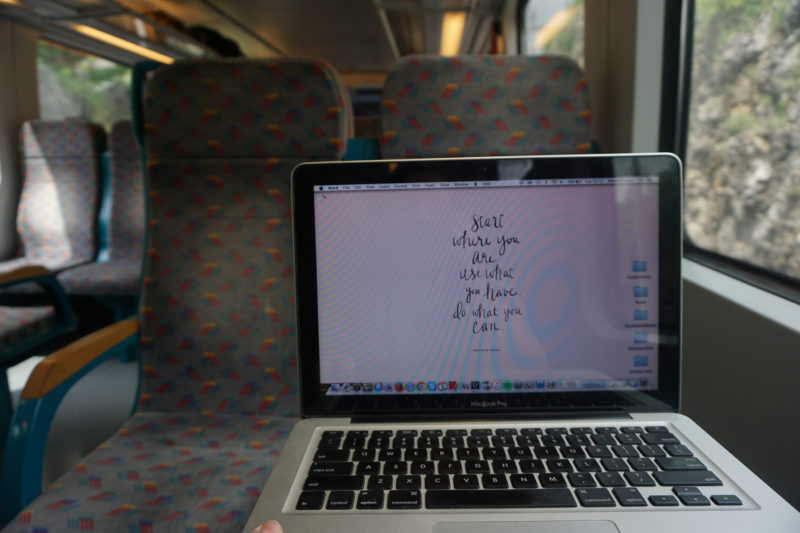 Getting to Italy from Slovenia is easiest when starting in Ljubljana – Seat 61 has laid out a route for getting there from Bled but it was seemed more complicated so I chose to catch the bus back to Ljubljana – there are buses running frequently every day, only taking around one hour to reach Ljubljana and will set you back €6.30. Tickets don't need to booked in advance, you can purchase them directly from the driver on the bus. I took the 7.30am bus, but there are later ones you can take at 7.55am or 8.20am which would get you to Ljubljana in time for the first train of the journey.
Once you reach the station head inside and buy a ticket at the international ticket counter – you will need to ask for a train ticket to Villa Opicina, a town just on the Italian side of the boarder. Important – you will receive two tickets, one regional ticket from Ljubljana to Sezana (which is on the Slovenian side) and then a second ticket from Sezana to Villa Opicina. Make sure you hold on to both tickets!
There are few trains that run to Villa Opicina daily – 8.10am, 10.44am (this only runs Monday – Friday) and 2.35pm. I took the 10.44am train, the train looked more like an intercity train and was only two carriages long so I was bit confused when it arrived – but it was definitely the train to Villa Opicina. It was very quiet with mostly locals hopping on and off along the way, there were only a few other travellers going all the way to Italy. It's a beautiful journey, so sit back and enjoy the ride!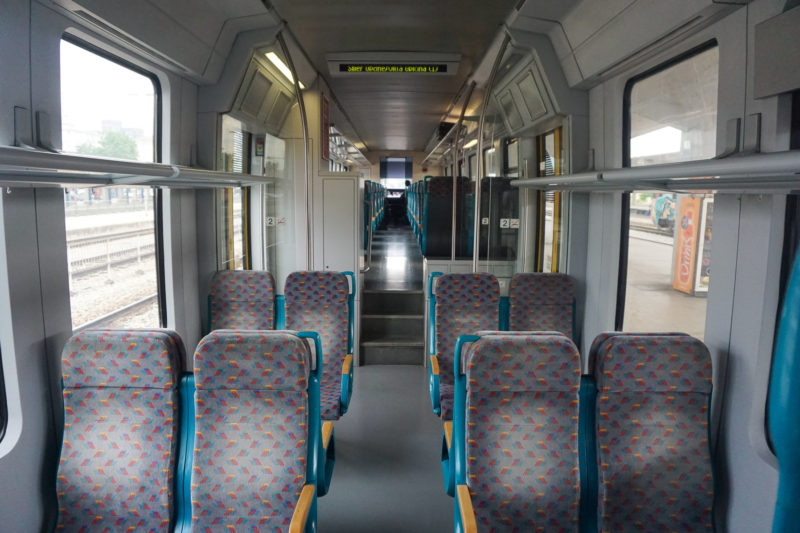 We crossed the boarder and arrived in Villa Opicina at 12.40pm, and this is where things get slightly confusing. From Villa Opicina you will need to make your way to Triseste Central Station – which requires a tram (well, currently a bus as the tram is broken) and you will need to get yourself to the tram station on foot via a short 10 – 15 minute walk. As you are exiting the station it isn't very obvious where to go, of the small group of travellers on board the train we were all standing around confused and I ended up leading this group to the tram station via the assistance of Google maps.
Once you exit the station you will need to turn right, which leads you down a long road that doesn't quite look like the right way – but I promise this is the way! Walk down this road for a few minutes until you reach the intersection at the end where you will turn left (onto Via di Prosecco). Once on this road it's pretty straight forward – literally, just continue walking straight up the road through the town until you reach the tram station.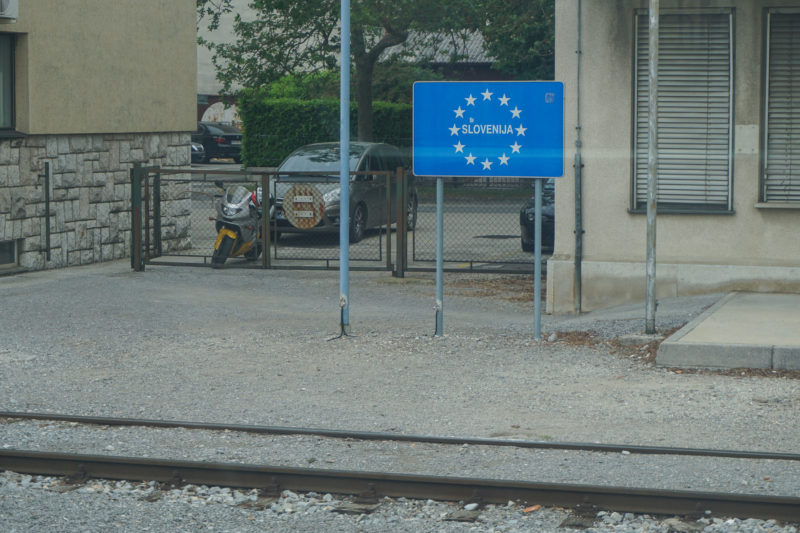 If possible, I would absolutely recommend downloading the map on your smartphone before hand. Once you get started the walk is relatively straight forward but can be confusing when you first step outside the station and have no clue which way to go. 
Once at the tram station you will need to purchase a ticket, if the tram is running you can do this via a machine on the platform but if it's still broken (it's been over a year and it still isn't fixed!) then head inside the cafe next door to purchase a bus ticket (which costs around €1.35). The bus you take is number two, which takes you down the very steep, winding hills to reach Trieste. The train station is a short walk away from where the bus will drop you off.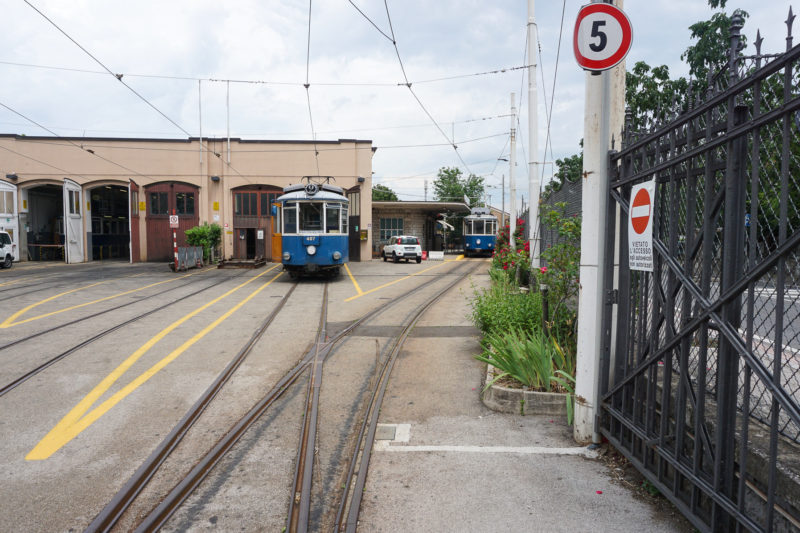 Head inside Trieste Station and using the self-service ticket machines purchase a train ticket to Venice (or wherever you are going in Italy). The ticket I purchase was on a slower regional train and cost around €14, there are plenty of trains heading to Venice throughout the day so you likely won't have to wait around the station very long. If you are on one of the regional trains, without a reserved seat, make sure you validate you paper ticket before boarding the train – you can do this at the small green validating machines located just before you head out to the platforms (I was slightly confused about this but just pop one end of your ticket in the machine and it will punch a hole in the ticket and print the date + time). I have heard it is quite common to be charged a large fine if you board the train without validating your ticket – if you do happen to forget make sure you find the person checking tickets on the train ASAP and they can hopefully manually validate your ticket.
The journey takes a little under two hours and then you will be in beautiful Venice – make sure to have your camera ready as you are leaving the station because it is quite a sight to behold!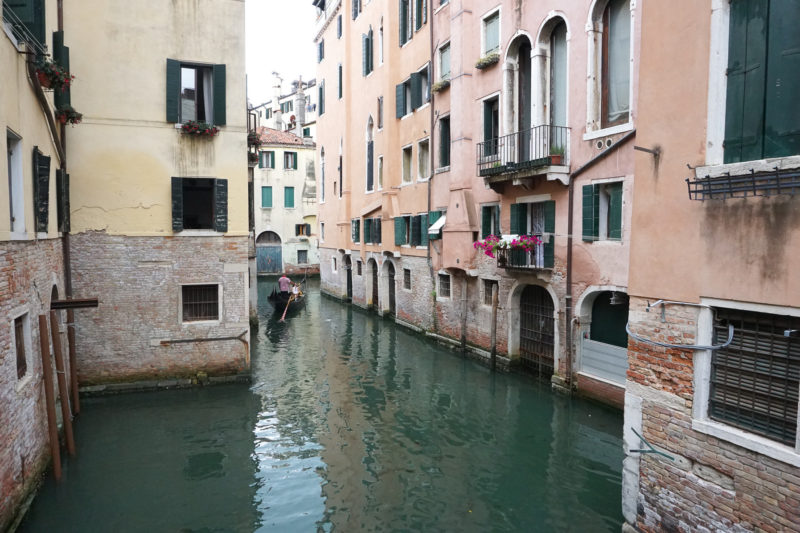 If you've it made this far through the post, I congratulate you! The journey from Slovenia to Venice really is beautiful and I highly recommend it if you are wanting to visit both of these countries which are located so close to each other. Hopefully this journey guide on how to travel from Ljubljana to Italy will help you find your way!