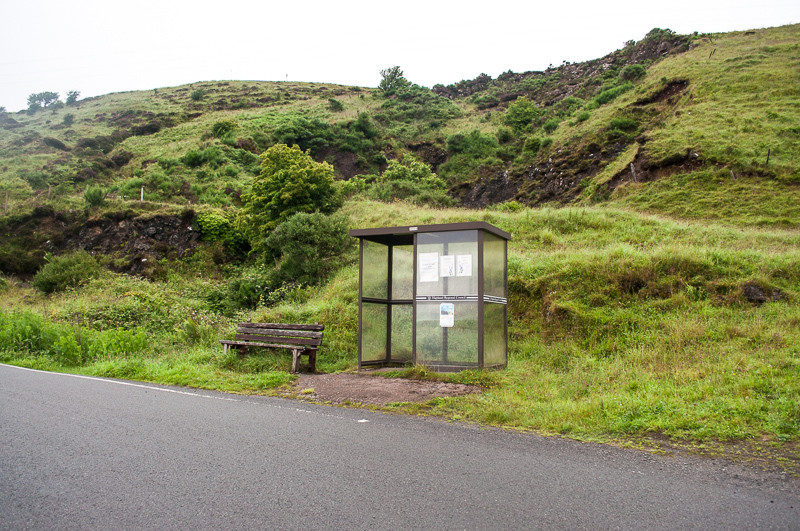 The Isle of Skye is a stunning place, and somewhere I've been lucky to visit numerous times and now call home. The first couple of times I visited was by car/tour bus, but now that I'm living here without a car I've had to discover new ways to get around. You may think travelling around Skye without a car is impossible (as I did), but it really isn't so today I am going to share my tips and tricks to help you explore Skye without a car!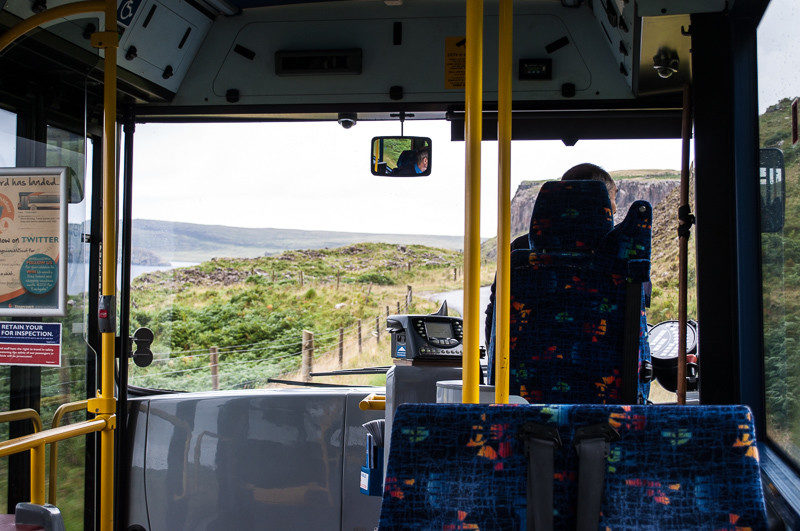 Buses
We will start with the most logical option – buses. The main public transport system on the Isle of Skye is run by Stagecoach and for £8.50 you can get a 'Day-Rider', allowing you to travel on any stagecoach bus for a full day.
Buses don't run as frequently as they would in a big city, but if you plan out your day to fit around the bus times it's absolutely do-able to get around. I mainly use buses to get around the island and it's much easier than I initially thought it would be, even if you aren't near a bus stop as long as you're on a road where the bus passes you will be able to wave down the driver and they will be happy to stop to pick you up. If you are going somewhere the bus doesn't stop just be sure to let the bus driver know as you get on the bus and they can drop off along the way. The bus drivers in Skye are incredibly friendly so if you are lost, or don't know how to get somewhere just ask and they will often be able to help!
There are also buses run by Citylink. You can use these buses anywhere on the island, but they are also great for getting you to Skye! Citylink have routes all around Scotland, the buses are comfortable enough for long journeys and quite well priced. You can purchase a 3 day explorer pass for £41 pounds which allows you unlimited travel around the country for 3 days – the explorer pass means you don't have exact seats reserved on any bus so if it's high season I would recommend giving them a call once you have you tickets and booking a seat if you know of any particular buses you need to catch.

Hitchhiking
Now this one your parents probably don't want me suggesting, but if you are sensible and trust your instincts hitchhiking really isn't as dangerous as everyone thinks! The locals on Skye are very friendly and generally are more than happy to help out travellers hitching, the other travellers with cars are usually pretty quick to stop for you as well. The longest I've had to wait for a ride is 10 minutes – don't be too disheartened if it's raining, this will just mean drivers feel sorry for you and pick you up faster!
If you are staying in a hostel you can also makes friends with others also staying there, and hope someone has a car that you could maybe hitch a ride in! This way you get to have an adventure with a new friend and get a ride!
When hitchhiking make sure you always feel comfortable before accepting a ride, if something feels amiss or you just don't feel totally comfortable with the driver it is completely OK to say no!

Your Own Two Feet
The Isle of Skye is the place for the outdoor lover! With Scotland's free to roam laws you can pretty much walk anywhere and everywhere, meaning getting around on foot is easier. Make sure you plan out your route in advance, ensure you have the correct maps and some good walking shoes (and wet weather gear!) and you're good to go!
There is no better way to see the Isle of Skye than by foot so be prepared to stop every few minutes to soak up the beauty all around, and of course take a photo or two!
Taxi
While limited, there are a few taxis available on the Isle of Skye. I would advise booking in advance if you do require one – unlike the millions of Ubers in major cities we only have about four taxi drivers on the island so if you don't get in early you could miss out!

Tour Company
On my very first visit to Skye in December 2014 I didn't know much about the island at all, other than a recommendation from a friend who had visited the year before. I had 9 days off work over the Christmas/New Year break and she suggested I take a tour with Macbackpackers through the Scottish Highlands, and to a place called the Isle of Skye!
Thank goodness I took that advice as I had the most brilliant time, and discovered my love of Scotland (which eventually lead to me living here 2.5 years later). The tour left from and returned to Edinburgh, making it super convenient for those without a car. The guide/driver was fantastic, sharing lots of tips and stories about Scotland along the way – he also didn't force any set itinerary on us making it feel less like a guided tour and more like an adventure with friends!
While on living here I have also used a tour company called Skye Scenic – I have taken both their tour around Skye and also over to the Isle of Harris and Lewis – which is a tour they run one day per week in the summer season. Both of these trips and the tour guide (Donald) were brilliant, I would highly recommend taking a Skye Scenic Tour if you travel to Skye and want an easy + quick way to see all the best spots!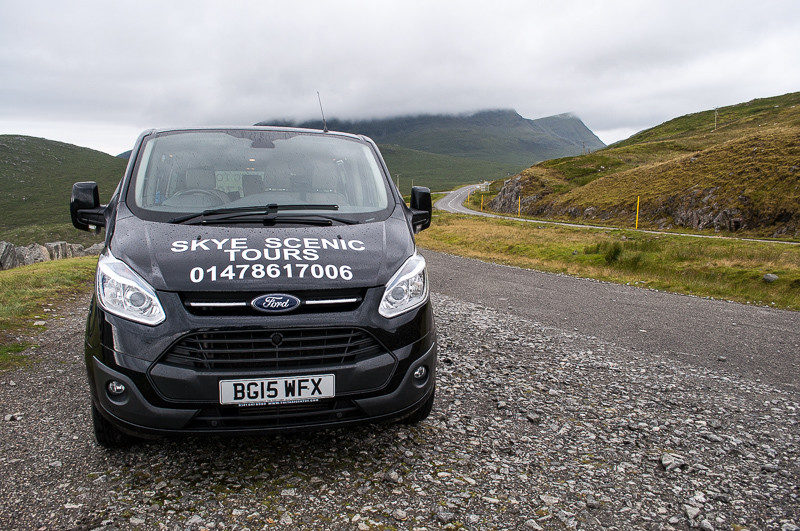 ---
Have you ever travelled somewhere remote without a car? Where was it, and how did you get around!?