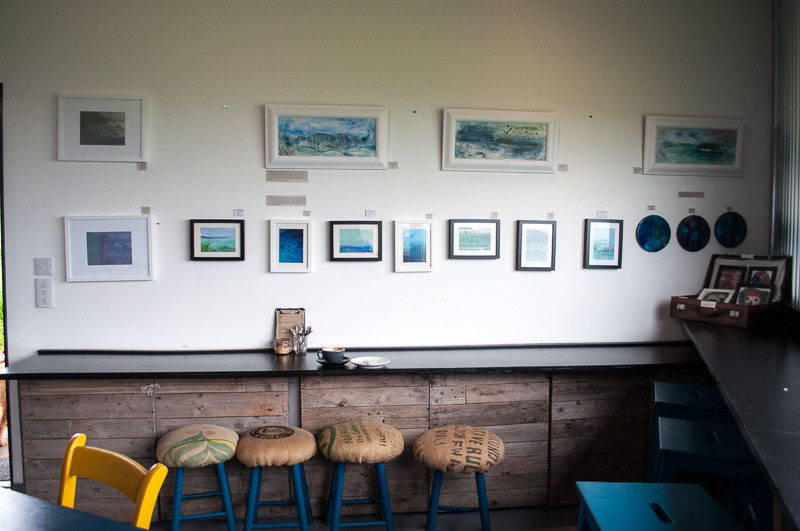 The Best Places to Eat on the Isle of Skye!
As I've mentioned time and time again on this blog and across my social media, one of my favourite things about travel (and just life in general) is great food and coffee. When travelling to a new place I often base my days around cafes and restaurants and I've walked for miles just to visit a specific place. Moving to the Isle of Skye I was a bit concerned that my options would be limited, but now that I've been here two months I am happy to report that is not the case at all!
The Isle of Skye is home to some truly amazing eateries, and I've been having a wonderful time trying them all out. Here are a few of my favourite places to eat on the Isle of Skye so far!
Isle of Skye Baking Co.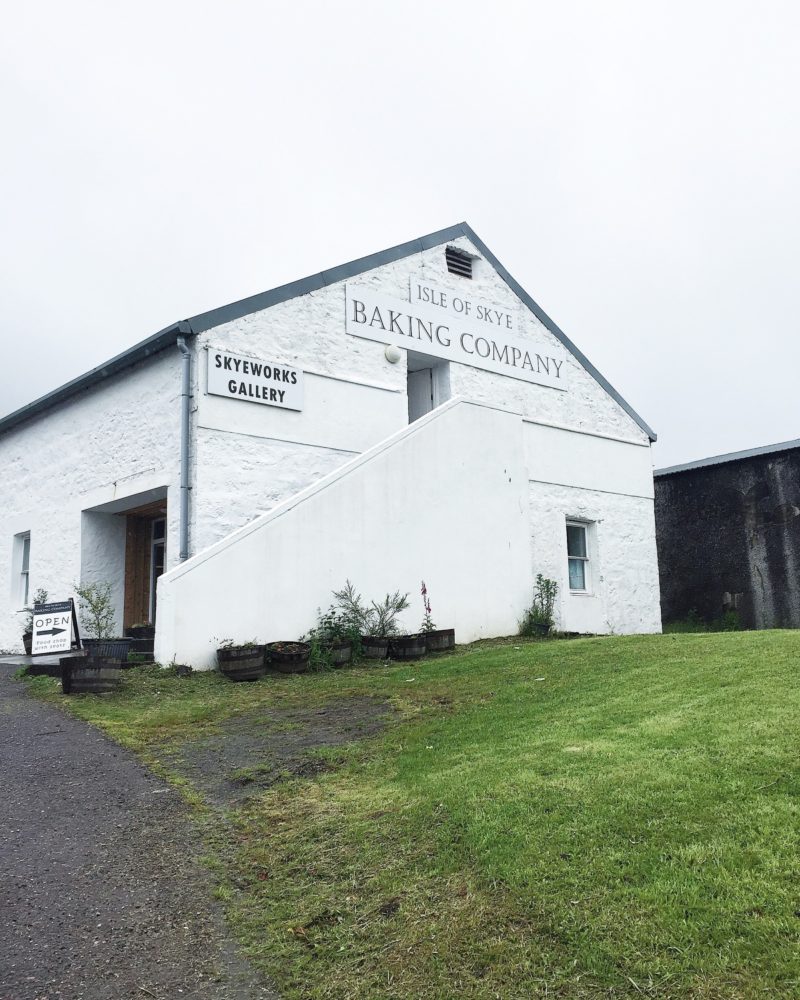 Freshly baked breads, homemade soup and tasty sweet treats are the highlights of Isle of Skye Baking Co. Tucked away from the main road down a long driveway, yet only a 10 minute walk from the hustle and bustle of Portree, this is fantastic pitstop for lunch while you are exploring the island. With plenty of parking and seating, plus amazing food you really can't go wrong here.
There is also a great art gallery upstairs to browse once you've eaten!
Where to find them :: The Old Woollen Mill, Dunvegan Rd, Portree IV51 9HG
Hours :: Mon – Sat, 10am – 5pm 
Wifi :: No
Ella's Cafe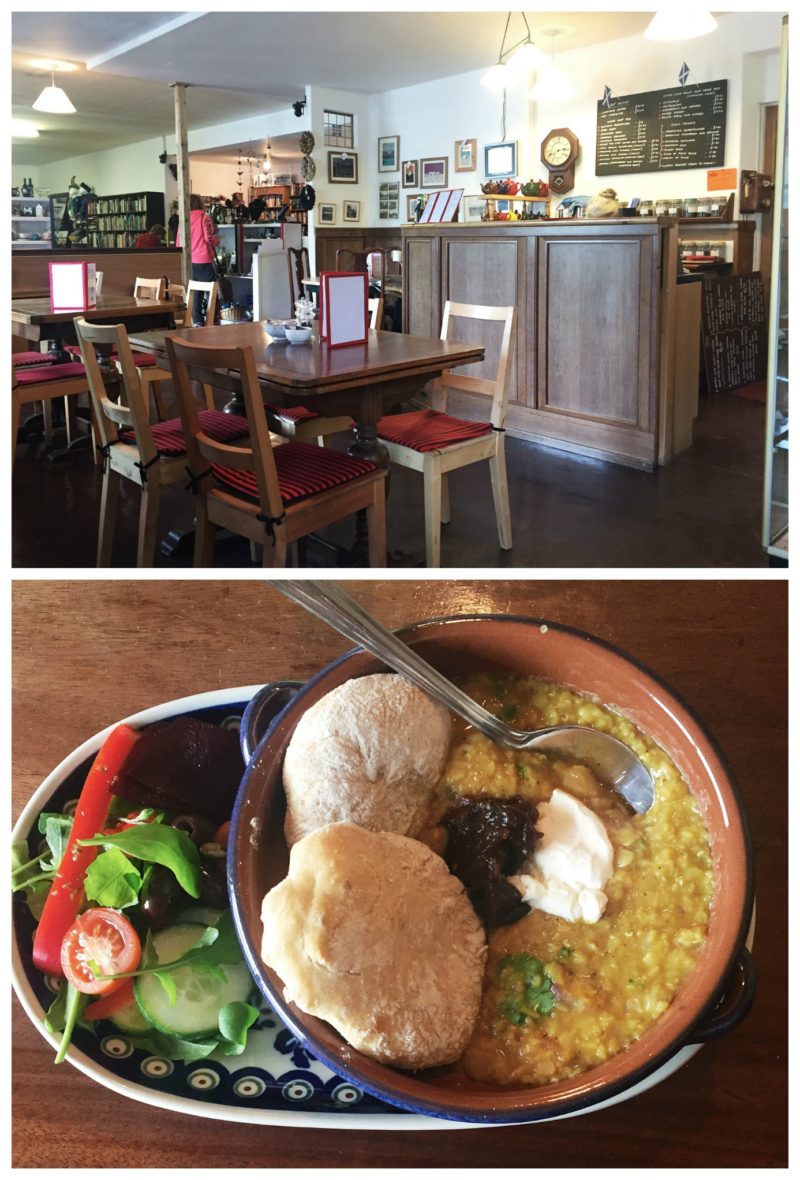 Ella's is my local cafe, and I am very thankful for that! Ella (the cafe is her namesake) bakes the most amazing homemade breads, cakes, tarts and also cooks delicious (mostly) vegetarian delights! I visit probably on a weekly basis and haven't tired of the food here yet.
The dhal and soups are wonderful for cold, rainy Skye days, they have delicious, fresh salads and lunch platters plus there is always something different and tasty up on the special board – my favourite being the feta and spinach pastry puffs. Then for dessert you have your choice of amazing homemade cakes and tarts, try the ecclefechan tart – you won't regret it!
Where to find them :: Uig Pier, Uig, Isle of Skye
Hours :: Tues – Sat, 10am – 5pm
Wifi :: Yes (at a small cost) 
Single Track Art Gallery and Espresso Bar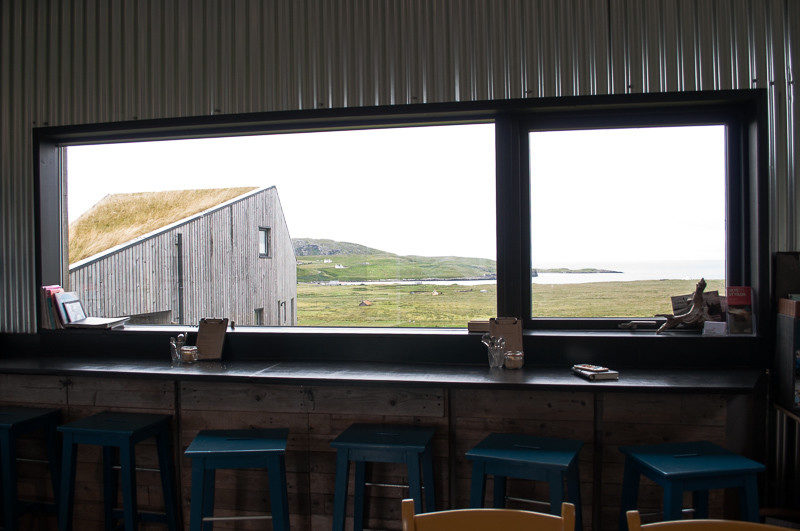 When moving to Skye I certainly wasn't expecting to find coffee that would be comparable with London or Edinburgh so I was pleasantly surprise when I discovered Single Track. Located in the middle of nowhere, along the beautiful Trotternish Peninsula, I couldn't think of a better remote place to sit back, relax and enjoy a flat white. The view looking out the wall to wall window is spectacular, probably the best view I've ever had from a cafe.
The coffee is the best I've had on the island, and the locally made cakes can't be resisted! There is also hot soup on offer if you are looking for lunch.
Well worth a visit!
Where to find them :: Kendram, Kilmaluag, Isle of Skye
Hours :: Sun – Thurs, 10.30am – 5pm
Wifi :: No
Skye Pies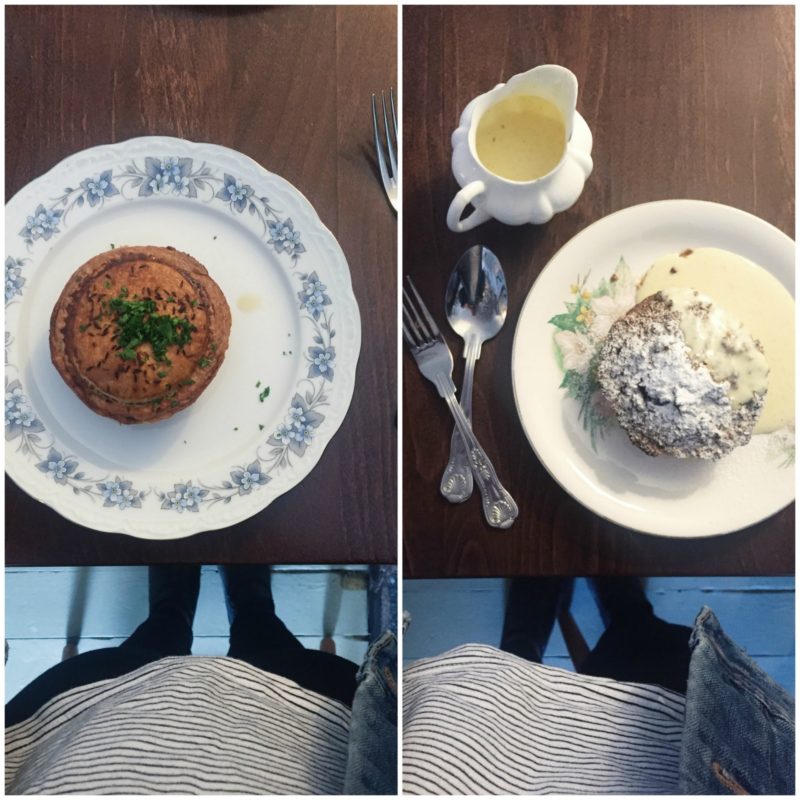 Located a 15 minute drive around the Trotternish from Single Track, Skye Pies might just be my top place on this list! If you are after lunch in Skye I highly recommend visiting to taste their range of delicious homemade pies, ranging from the typical (highland) beef to pulled mutton with harissa, apricots and coriander – my personal favourite. They also have an amazing selection of sweet pies, which can't be passed up – even if you think you're too full!
The restaurant space is also stunning, and I love visiting as much for the space as the food! There is a beautiful homeware/crafty shop attached which is filled with lovely knickknacks to take home, if the pies aren't quite enough!
Where to find them :: Glenview Hotel, Culnacnoc (along the Trotternish Peninsula)
Hours :: Monday – Friday 12pm – 4pm | Closed Nov, Dec, Jan & Feb
Wifi :: Yes
Cafe Arriba
If you are in Portree Cafe Arriba is a great choice for breakfast, lunch or just coffee and cake! Located right in the centre of Portree making it very convenient for many visitors. The food is relatively priced and you can enjoy a beautiful view of Portree harbour out the window!
While often busy I never feel rushed in Arriba, the staff are friendly and the food is great! It's the perfect place to rest your legs after having a wander around Portree.
Where to find them :: Gladstone Buildings, Quay Brae, Portree IV51 9DB
Hours :: Mon – Sun, 8am – 5pm
Wifi :: Yes
---
Have you visited Skye – Is there anywhere I need to add to my visit-list!?