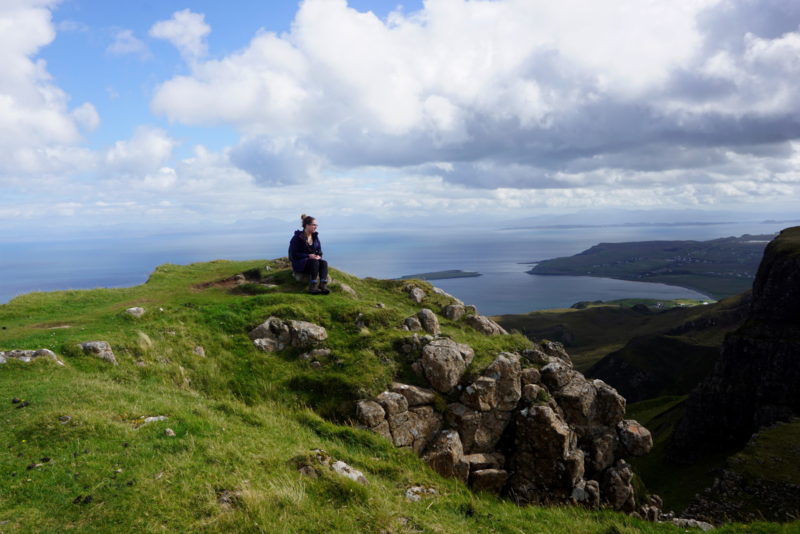 August was once again an exciting month! After the big changes I went through in July it was nice to spend the past month settling into my new home and job on the Isle of Skye. It was my first full month living here and I certainly made the most of it, getting out and exploring as much as possible on my days off.
On a rare sunny day I headed over to the nearby Isle of Raasay and spent the day hiking around, as it's so close to Skye I figured it would be very similar but the landscape was quite unique! I had a wonderful day, and although it was just a short trip away from Skye it felt like I had been somewhere completely different.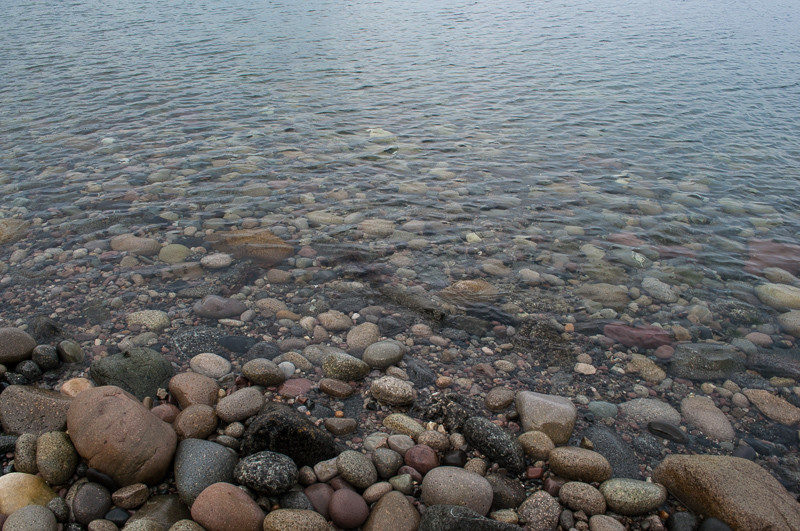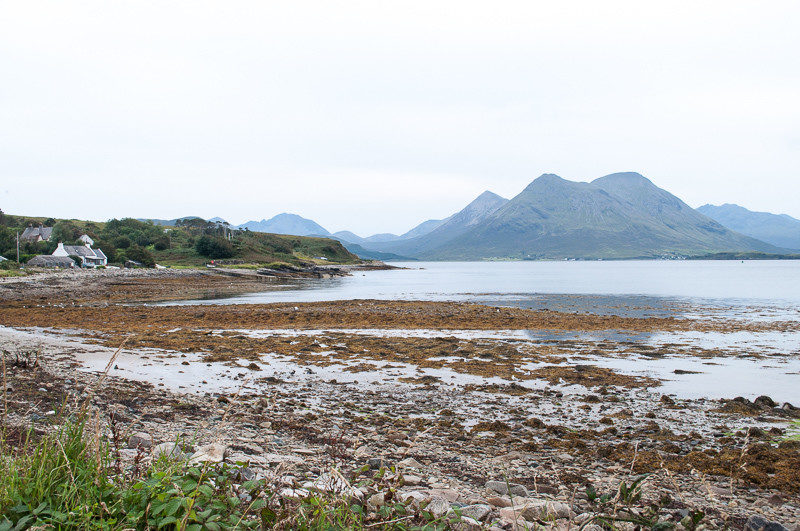 Other than jetting about to other islands, I also spent time exploring Skye. There were plenty of cafes and restaurant visits, my favourites being Single Track Art Gallery and Espresso Bar for the best coffee on the island and Ella's Cafe in Uig for the delicious homemade food! Also at the beginning of the month I discovered a great foodie spot, called Skye Pies, who serve up the best pies in town… actually the best pies anywhere!
To make up for all the food eating I also took a few hikes, including through the Quiraing – which was pretty breathtaking! Other highlights of the month included getting to see some pretty spectacular sunsets, meeting the local pub dog Archie and having friends visit from London + getting to show them around my new home!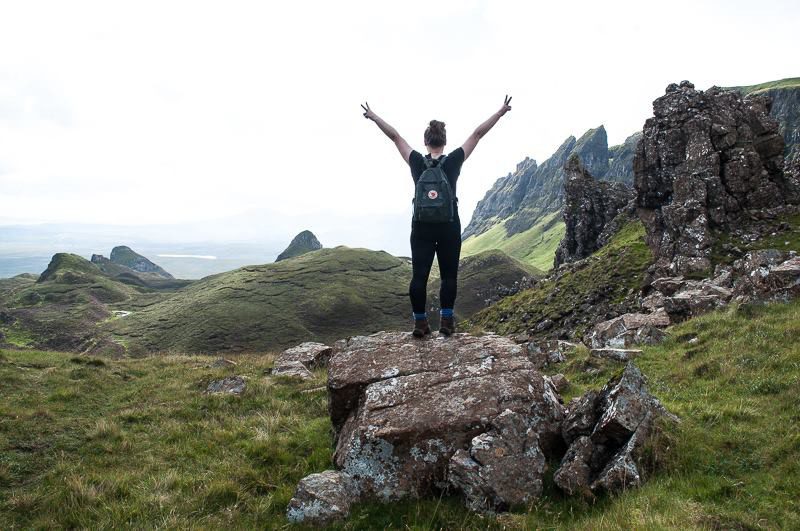 What I've been Posting
+ Cafe Guide to Edinburgh | After recently spending over a month in Edinburgh I managed to visit plenty of cafes, which meant I was able to put together a pretty great cafe guide to all my favourite spots for you to enjoy!
+ How to Visit Los Angeles on a Budget | Los Angeles isn't always considered the most budget friendly city, but after my trip earlier in the year where I was trying to spend as little as possible I realised it's not impossible to visit this L.A on budget. To help out fellow budget travellers I wrote a guide on how to do it yourself!
+ Making Travel a Priority | For the last 3 years travel has been the biggest priority in my life. I've certainly had to make some sacrafices along the way to make this lifestyle possible, but in my opinon it's totally worth it! This month I shared why I chose to dedicate myself to travel, and some tips on how others could too.
+ Exploring the Isle of Raasay | As mentioned above, I spent a day exploring a stunning small island near Skye.
What I've been Reading
The Prettiest Summer Camping Spot at Jones Lake, BC | Local Wanderer
Split to Hvar: My First Time in Croatia | The Travelista
One Day in Colombo, Sri Lanka | Heroine in Heels
Long Term Travel Planning | Two Scots Abroad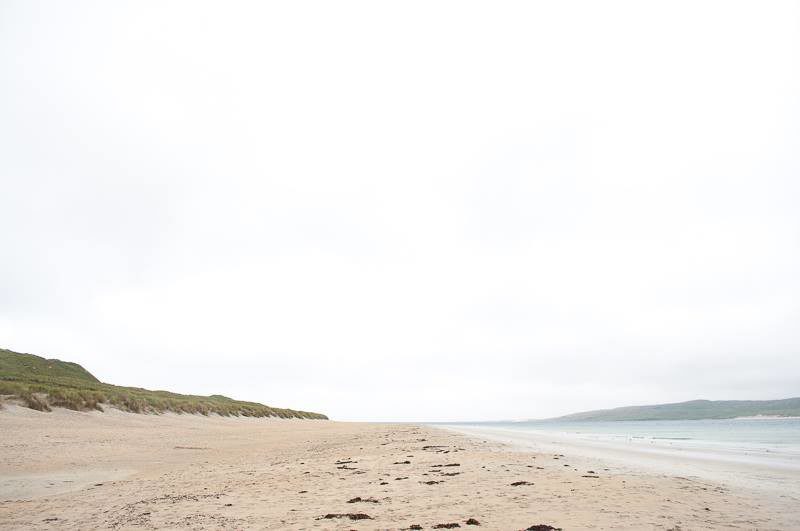 Plans for September
As we head into the colder seasons I plan to bunker down and enjoy some quiet time, but that certainly doesn't mean I will hibernate completely – here are some of my plans for the month ahead!
+ Jacobite Train | AKA The Harry Potter train! I've been dreaming about taking this train journey for some time now, and what better opportunity than while I am relatively close. The train leaves from Fort William, finishing in Mallaig, crossing the Glenfinnan Viaduct along the way!
+ Lewis & Harris (again!) | I visited the Isle of Lewis and Harris in July, but it was a fleeting visit for only a day. This time I intend to go back and spend a few days exploring the island, and fit in the Harris Walkway while I'm there!
+ Hiking | Another one that was on my list, I managed to fit in a few hikes in August but definitely have more to complete in September. Top of my list is the Rubha Hunish!
+ Cooking | Not really travel related, but I want to push myself to cook different receipes this month. I find it very easy to get in a trap of cooking/eating the same thing – so this month I want to mix it up! (If you have any recipes, send them my way please).
+ Northern Light Spotting | Now this is one I am not sure I will be able accomplish – the nights are slowly getting darker, which means my chances of seeing the northern lights grows. If the circumstances are right then it is definitely possible to see the lights from Skye, I am crossing all my fingers and toes for clear nights and dark skies, so I can at least catch a glimpse of them!
---
What are your plans for September? Let me know in the comments!