Los Angeles is a city which has always attracted those looking to experience life on the glamorous side, but it isn't always known as a destination for the budget conscious traveller – to help those travellers I've put together a guide with tips and tricks on how to visit Los Angeles on a budget. With a little research and pre-planning it's definitely achievable to experience this city without spending a fortune, so read on to find out how it's done!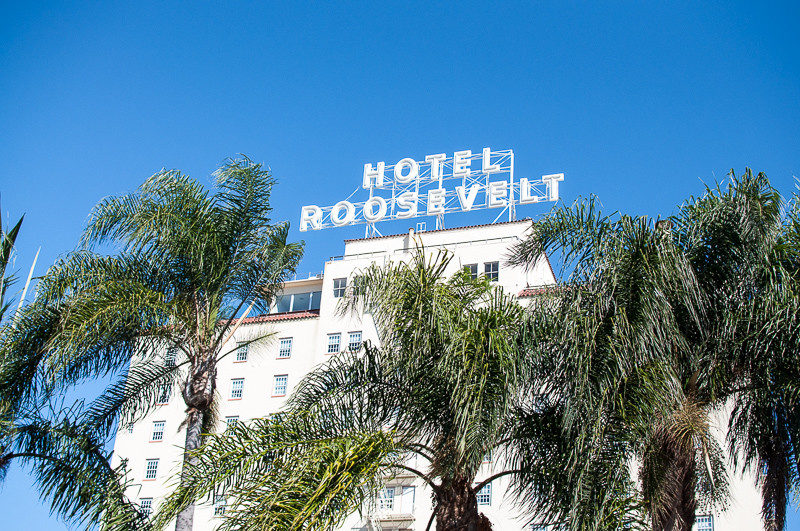 – Stay in a Hostel –
There's no way around it, hotels in Los Angeles are expensive, even the not-so-glamorous ones will set your travel fund back a small fortune. The simplest way to save money is by choosing to stay in a hostel instead. When I first start planning my trip it was difficult finding hostels – the few I came across didn't appeal to me at all and the idea of spending more on a hotel began to seem like the only option. But while they may be limited there are definitely some great hostels in the city to choose from; all in fantastic locations, with low nightly rates and generally the option of shared or private rooms.
By chance I discovered Orange Drive Hostel, and was immediately relieved as it was everything I was looking for; it was in a central location, close to public transport (more on this later), had great reviews, looked clean and safe and I was able to book a private room (with a double + single bed) with private ensuite bathroom for less than half of what a hotel would have cost.
Staying in a hostel rather than an expensive hotel is going to be your biggest savings, giving you more doosh to spend elsewhere! After all, it's only a place to sleep – the rest of the time you will be out exploring!
You can read my full review of Orange Drive Hostel here.

– Eat at Cafes, Delis & Markets –
After accommodation one of biggest expenses for most people (myself included!) when travelling is eating and drinking. Eating out for each meal of the day can quickly add up and deplete your precious travel funds – Los Angeles is no exception to this! To keep prices down avoid eating in high-end restaurants and instead make use of the amazing cafes, delis and street food markets around Los Angeles.
My favourite spot for cheap but delicious food is the Grand Central Market, if I lived in Los Angeles I'd be paying this place a visit weekly! There are rows and rows of amazing street food stalls, with different foods from around the world, all housed in a hip warehouse building in Downtown L.A. The prices are very purse friendly, you could get yourself a full lunch/dinner and still be able to treat yourself to dessert for under $10!
Check out my Los Angeles Food and Coffee Guide for inspiration on the best budget friendly places to eat!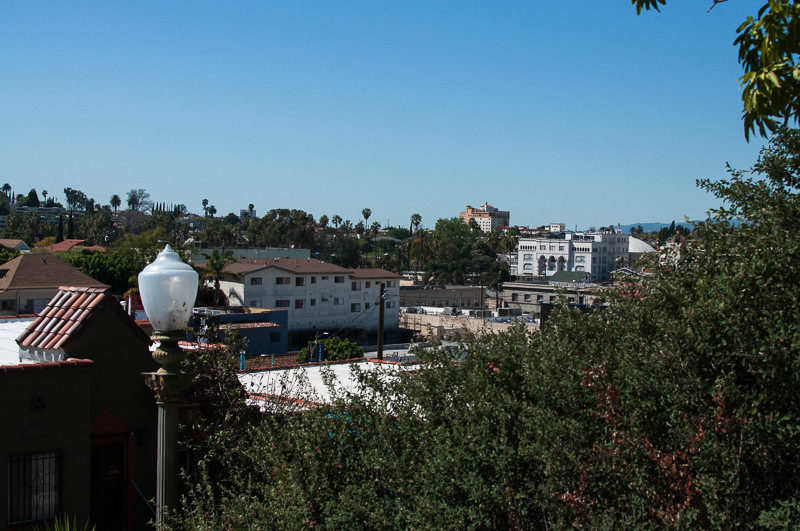 – Make Use of The Public Transport System –
Despite what people say the public transport in Los Angeles is great. You can get all around the city on either the metro system or by using the buses, they run on regular timetables and it is fairly cheap compared with other cities. I travelled in Los Angeles without a car and found the metro and buses really easy to use; there was nowhere I wanted to go that I couldn't get to and I didn't feel like public transport was affecting the quality of my trip at all. The people who say public transport in L.A. is terrible must be the ones who have never actually used it!
A 7 day travel pass, for both the metro and buses, will only cost $25 USD – saving you a lot compared with taxis and Uber. You can purchase a 'TAP' card at metro stations or via the driver on buses, it will cost an extra $1 for the card. See the TAP website for which forms of transport you can use the card on.
Your own two feet are also a great alternative to public transport, sure Los Angeles is a big city but if you combine the use of public transport and walking it is very easy to get around. You get to see so much more of a city by walking – you may discover some fantastic places you would otherwise have missed!
Another recommendation is to download an app on your phone called 'Citymapper' – this is such a helpful tool in getting around a city you are unfamiliar with (or even one which you are familiar with, I used it almost daily in London). It will tell you exact and reliable public transport times, at which stops you need to get on/off, walking routes and much more. It's free to download and they have a ton of different cities all around the world where you can use it!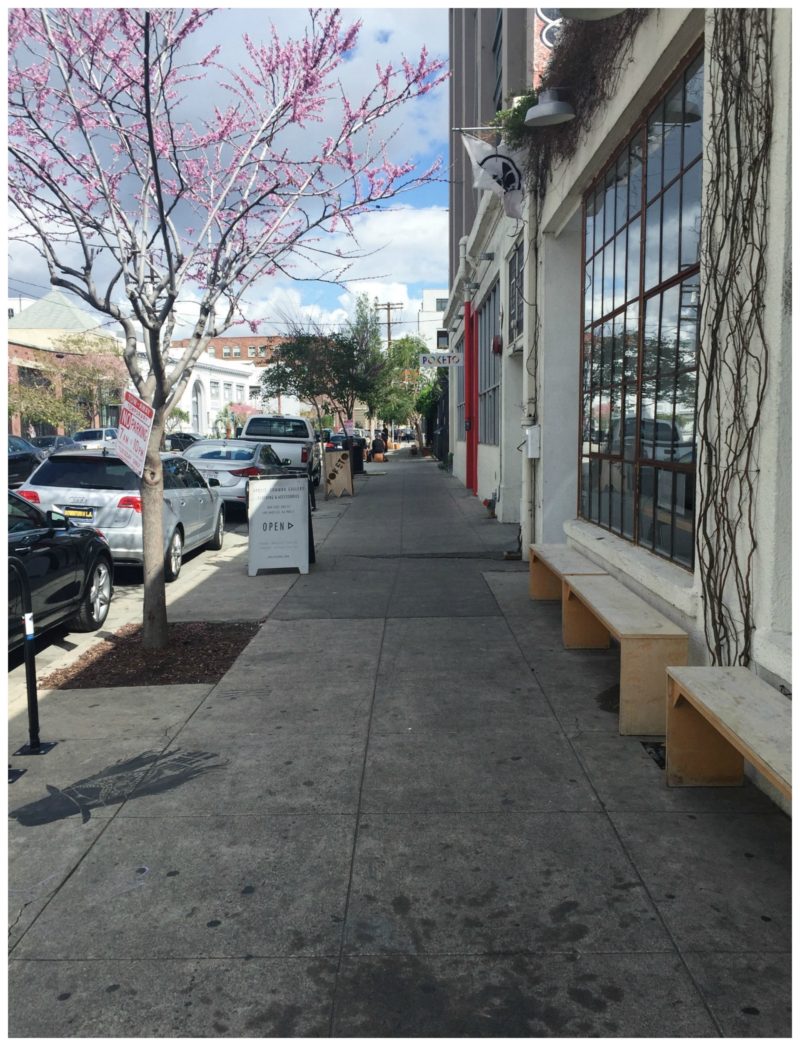 – Shop in Local Neighbourhoods –
Los Angeles is a city made up of many different neighbourhoods, each with their own distinct personality, filled with wonderful unique local-owned shops that you won't find in the more touristy areas. The goods for sale are also likely to be cheaper and better quality (often crafted by local creatives) than those in tourist focused areas, saving you money and allowing you to take home unique souvenirs!
One of my favourite activities in L.A was exploring the different neighbourhoods and meeting local shop owners or staff. They always seemed to have time for a chat and were able to give great advice on where else to visit in their area! My favourite neighbourhood was Echo Park, absolutely a must-do when visiting Los Angeles!

– Explore the Free Sights –
Go Outdoors
Runyon Canyon
Hollywood Hills
Hike up to the Griffith Observatory for a stunning sunset view over the city
Griffith Park
Museum 'Free Days'
Many of the museums in Los Angeles have a free day each month, where are you able to explore the museum free of charge! If luck is on your side and you happen to be in the city on one of these days I highly recommend you make the most of it.
Take a Trip to the Beach
Take a wander around the eclectic Venice Beach, and have a dip in the Pacific Ocean! There is always something going on around Venice Beach and it's the perfect place to chill after busy days exploring the inner city of Los Angeles.
Huntington Botanic Gardens
The Botanic Gardens at the Huntington are the beautiful oasis to escape from the city, spend a few hours wandering these beautiful gardens and you will feel all the more calmer and relaxed for it!
Browse the Books
The Last Book store in Downtown Los Angeles is one of the best book stores I've come across and is a lovely place to take a break and browse the books if you are tired from all that exploring around the city. It is the largest independent book store in the world (yes, world!), which is quite the accomplishment in my books. They sell a mix of new and used books, so if you decide to treat yourself to one it probably won't even set the travel fund back too much!

– Use Airport Shuttles –
Similar to using public transport, the use of airport shuttles seems to be widely unknown. When booking my hostel I saw they were recommending a direct shuttle from LAX to the hostel, and after looking into it found it was far cheaper than getting a taxi! Especially if you are travelling alone.
There were two different shuttle services I made use of. Firstly, when arriving at LAX I had a pre-booked shuttle with SuperShuttle, this took me directly to the hostel and cost only $20 USD. Once I had made it through customs I just had to send a text message letting them know I was ready and then within 30mins I was in a minivan making my way to the bright lights of Hollywood. The shuttle was shared with a few other travellers going in a similar direction, so be prepared you may need to stop a couple of times before reaching your final destination.
The second service I used when returning to the airport was LAX Flyaway Shuttles, who have a few different pick up and drop off locations around the city making it super easy to get to and from Los Angeles biggest international airport at a very low cost. The pickup point I used was 'Hollywood' on the corner of Selma Ave and Argyle Ave, the bus drove directly to the airport taking about an hour and only cost $8! It only took about 15mins to walk from the hostel to the pickup point and they took payment onboard, no pre-booking required (although you can do so through their website if you wish).
---
I hope you found some tips in this guide to help you visit Los Angeles, no matter the budget!
Have you ever been to L.A.? Let me know if I've missed anything!