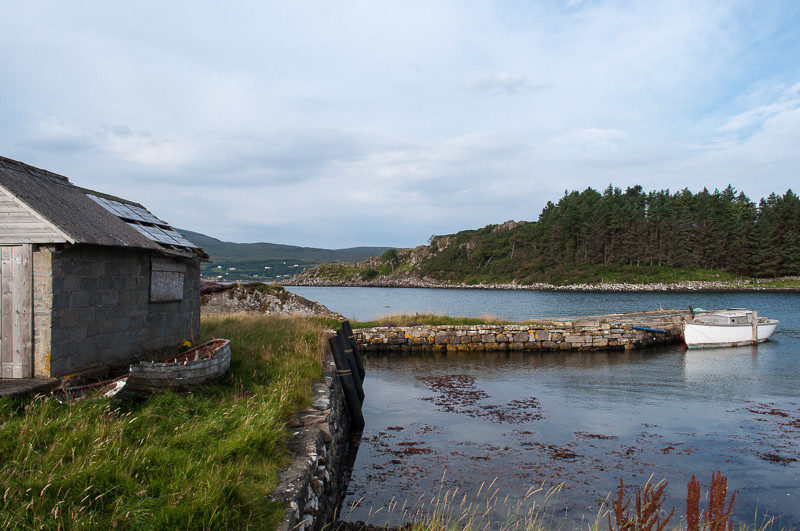 Exploring the Isle of Raasay
The Isle of Raasay is a stunning, small island making up part of Scotland's Inner Hebrides. Since I am currently living on the Isle of Skye I wanted to make the most of my close proximity so I headed over to spend a day exploring the Isle of Raasay.
Raasay is an easy 25 minutes from the Isle of Skye via the Caledonian MacBrayne Ferry service, which operates from Sconser in Skye. I took the earliest ferry leaving Sconser at 8.25am and arriving in Raasay at 8.50am – giving me pretty much a full day of exploring time!
The most popular tourist activity on Raasay is walking, so that was what I set out to do – using a route mapped out in an Isle of Skye walking book I had picked up. Upon disembarking from the ferry the first thing I notice was just how empty the island seemed, and throughout the day this thought kept reoccurring to me! While Skye is fairly remote from the rest of Scotland it is still a popular place for travellers, whereas on Raasay I felt like I almost had the entire island to myself.
My chosen walking route started along a curved bay leaving the ferry terminal, offering beautiful views that felt very different to Skye despite the two islands being so close in location. Other than a small group of campers I spotted on a cliff edge in the distance there was not another person around and it was so peaceful wandering along the waters edge in solitude. After walking along the bay for some time I began making my way inland, up a short hill and through a small wooded area where I was treated to some beautiful views on the other side.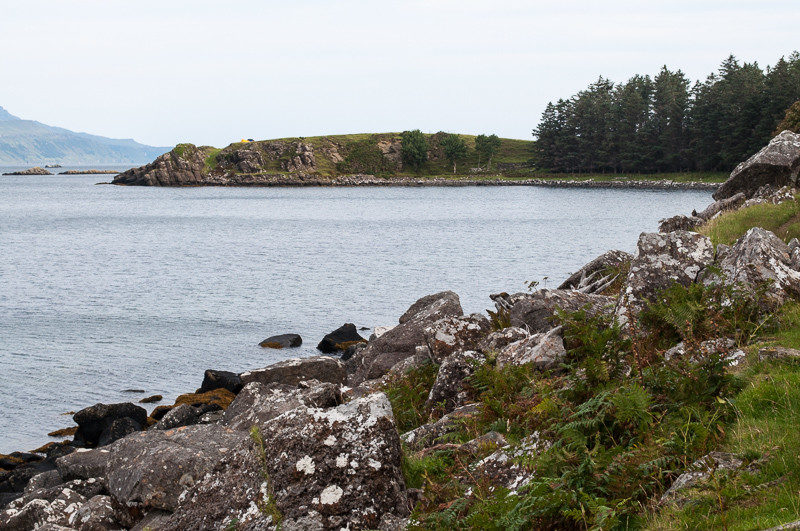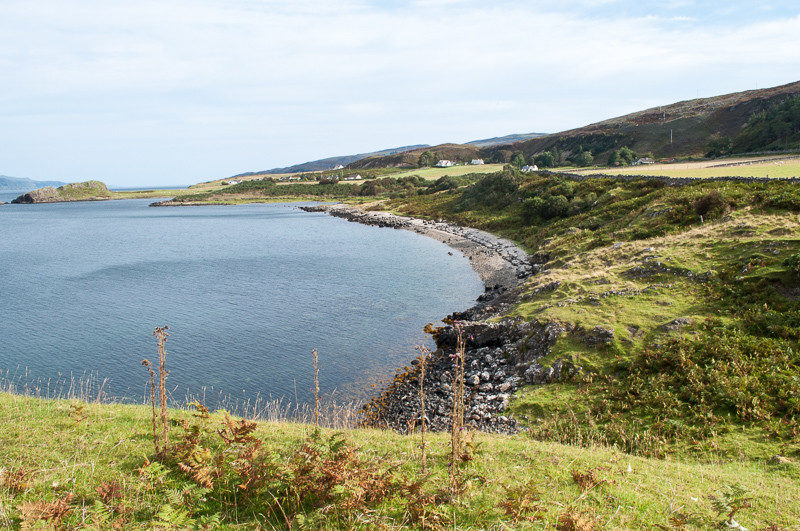 There was a short, single track road to walk up (I didn't come upon a single car!) before I again began heading uphill and through another wooded area, eventually coming across an old orchard and a lovely little loch. Walking around the loch bought me to another wood, which was bigger than the last two. I think here I took a wrong turn and exited the woods in the wrong location, but a quick walk up a quiet road bought me to the right spot! The walk then took me through the very small and only town on Raasay, Inverarish – which consisted of a small grouping of homes, a post office/small grocer and a phone box. Not much, but lovely all the same!
Shortly after Inverarish I came upon the Community Hall, where they were hosting a small market and pop-up cafe. Not one to pass up cake, I headed inside and enjoyed a sit down while listening to the chat of some local ladies. I thought the idea of a pop-up cafe here was very sweet, with not much else like it on the island! From what I could hear it was doing quite well, and seemed busy enough with locals while I was there.
After refuelling it was time to head along the coast again back towards the ferry, the views were as stunning as before and the only other living creatures I came across were cows, sheep, a few hens and the midges.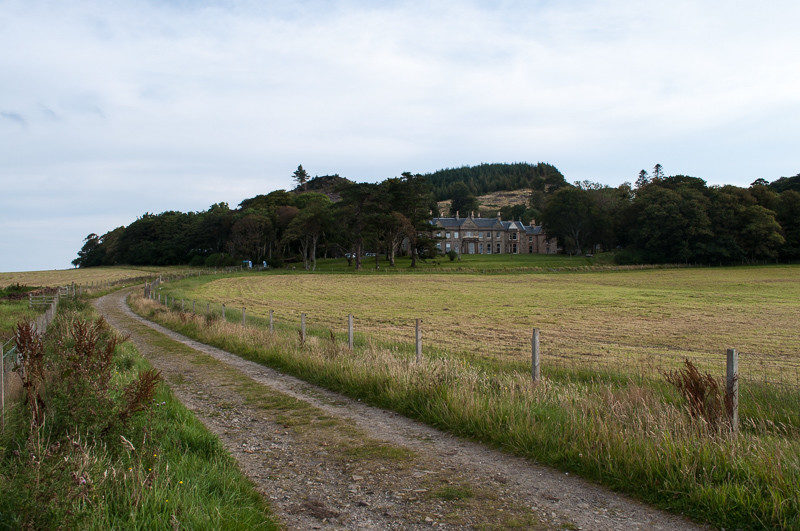 In total the walk took about 4 hours and ended in a loop back near where I started, at Raasay House; an impressive hotel situated very close to the ferry terminal. I enjoyed a delicious hot lunch, and treated myself to more tea and cake afterwards. From here it was an easy stroll down to the ferry to make my way back to Skye.
Raasay is remarkable part of Scotland that is not visited by many, if you are looking to visit somewhere a bit different I highly recommend exploring the Isle of Raasay!
---
Have you been to Raasay?! Where else in Scotland do I need to visit?