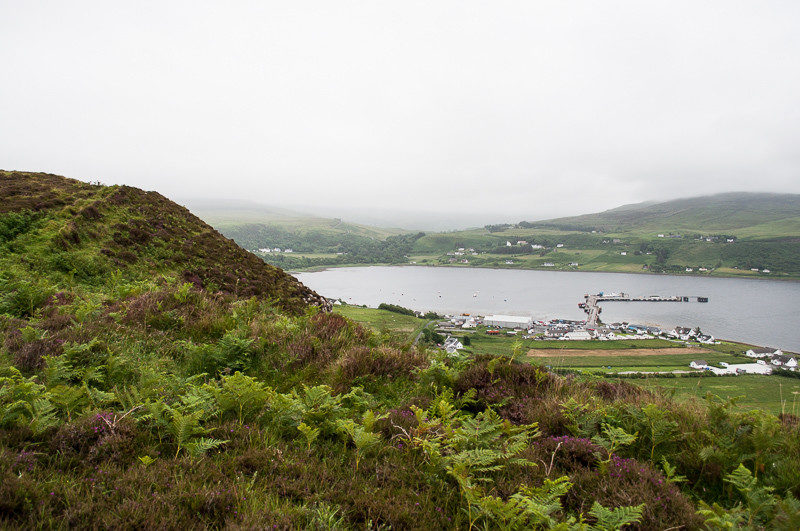 Well, July certainly was quite the month! I started things off in Edinburgh, where I had been living since the beginning of June. When I packed up my life and left London at the end of May the plan was to make Edinburgh my new home but everything changed rather quickly. It funny how you can think your life is going in one direction until a very unexpected path opens up leading you somewhere entirely different.
At the start of the month I was feeling very confused about what I was doing with my life when I was offered a job working on the Isle of Skye, a place that captured my heart on two previous visits. Without really knowing what lay ahead I accepted the job and within a few days had packed up my ever-shrinking possessions again and made my way via one very long, yet incredibly beautiful, bus ride from Glasgow to the Misty Isle.
It has only been 3 weeks yet I already know this was the right decision. I have a job I'm really enjoying, working with a fantastic team and getting to meet wonderful people from all over the world, plus every day I get to look out my window at a view that takes my breath away every single time.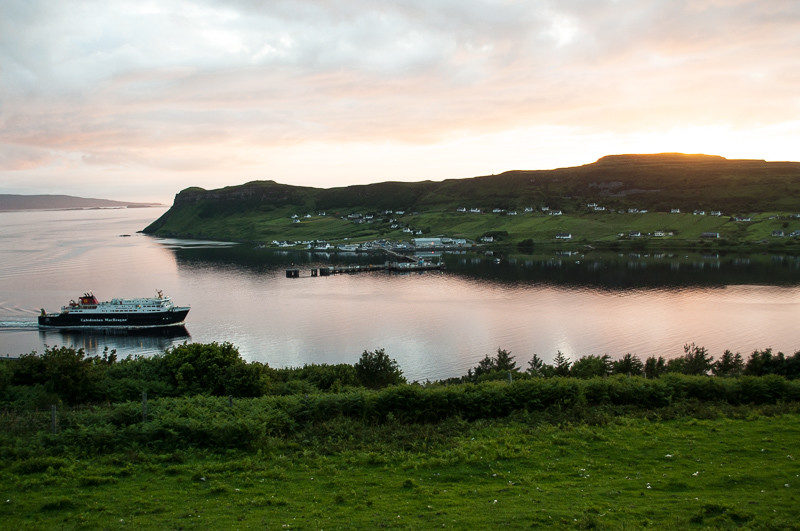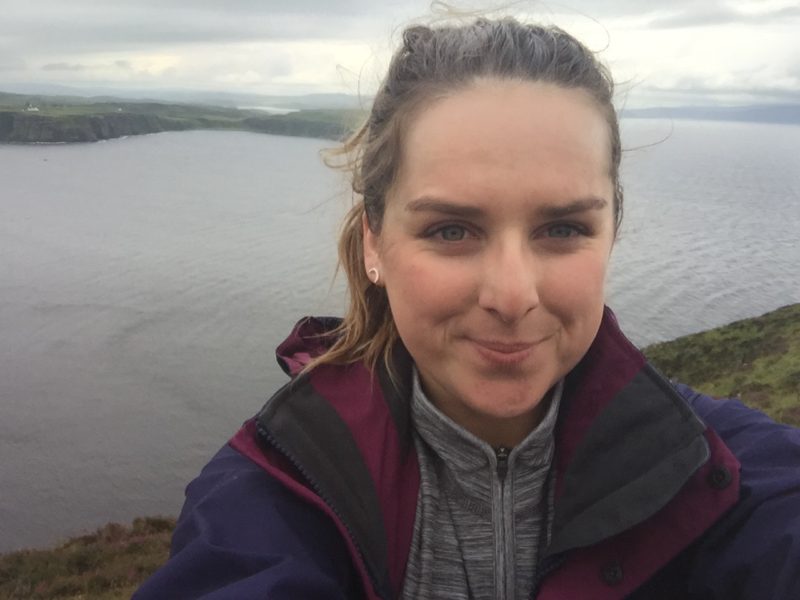 I've been making the most of my days off to get out and explore the island, despite the difficulty of not having a car! The bus system isn't the best in the world but if you figure out the timings and combine it with a bit of walking it can be relatively easy to get about, I'm hoping to put together a guide to exploring Skye without a car once I have had some more time here.
Last weekend I hopped aboard the ferry in my small village of Uig and headed to the Outer Hebrides of Lewis and Harris. It was a fantastic day, so keep an eye out for more about that adventure coming soon! Lewis and Harris are a beautiful, yet very remote part of Scotland, and I definitely want to visit again at some point while being so close.
This month also saw me having a fleeting visit to Glasgow, on-route to Skye. While I only got to spend a very limited amount of time there I really enjoyed what I saw of the city and hope to visit again soon, for longer next time!
Looking ahead I am very excited to see what August will bring, settling into island life here on Skye should be interesting that's for sure!
What I've Been Posting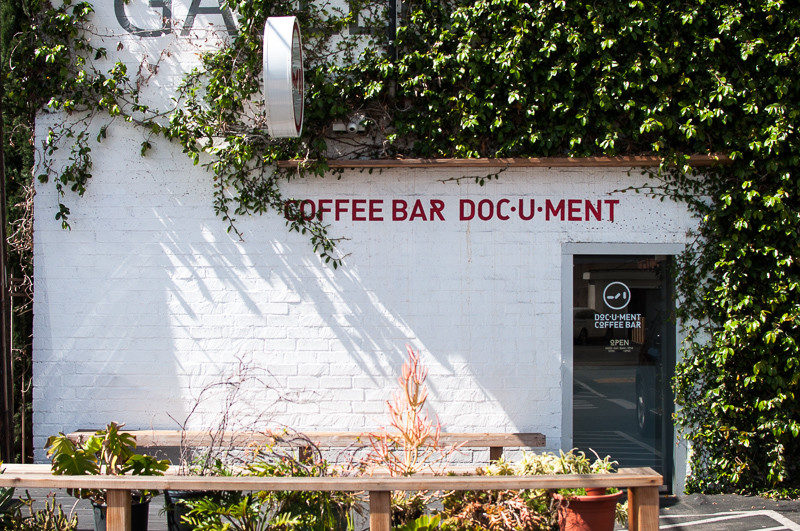 Food and Coffee Guide to Los Angeles | A round-up of my favourite spots for eating and drinking coffee in Los Angeles
The Z Hotel Review | During my very quick visit to Glasgow I enjoyed a night at The Z Hotel
Exploring Gothenburgs Archipelagos | Last summer I spent some time exploring the southern archipelagos of Gothenburg and put together a little guide so you can do the same!
Hostel Review, Orange Drive Los Angeles | Another post from my trip to LA, this time a hostel review of the fantastic Orange Drive Hostel.
Plans for August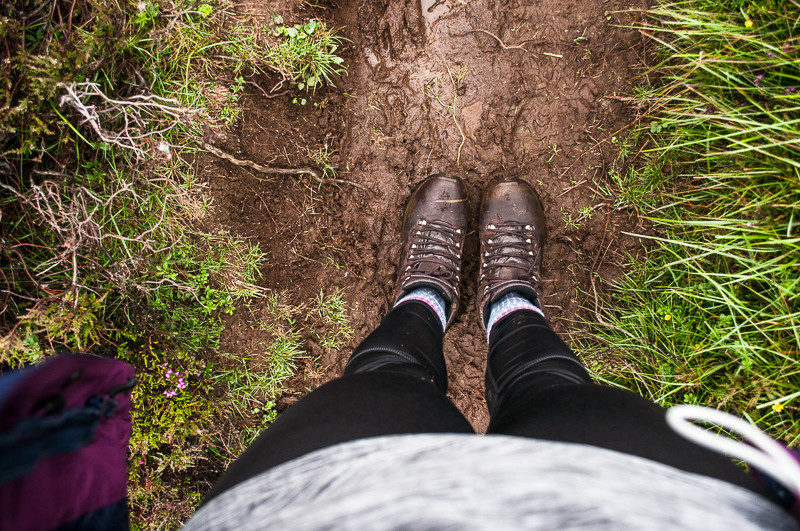 Hiking | Skye is full of beautiful hiking and walking tracks, I lugged my hiking boots and wet weather gear all the way out here so plan to make full use of them over the coming months to see more of Skye by foot.
St Kilda | While I'm living on the Isle of Skye I want to take advantage of the nearby isles, St Kilda is an incredibly remote and isolated island making up a part of the Scottish Outer Hebrides. It can be quite difficult to reach on your own but luckily boat tours run from just down the road from me so I plan to head off on one of these to witness this wild island for myself.
Lewis and Harris | I mentioned that I had ventured out to Lewis and Harris this month, but I only got to spend one day exploring this stunning part of the country so hope to head back next month and spend a few more days as there is plenty more to see. We also have family friends from Lewis, so it would be nice to catch up with them!
Coffee & Food | If you read this blog regularly, or follow me on social media, I am sure you already know I'm lover of all things food and coffee. While Skye doesn't quite have the amount of eateries you would find in London or Edinburgh there are still some truly fantastic foodie spots here! I know from past experience that it can be hard finding these places when you are just visiting for a short time so I plan to put together a wee guide to all the best ones, I've already discovered some amazing cafes and am sure there are plenty more for me to seek out. Research for this post will be very difficult I'm sure 😉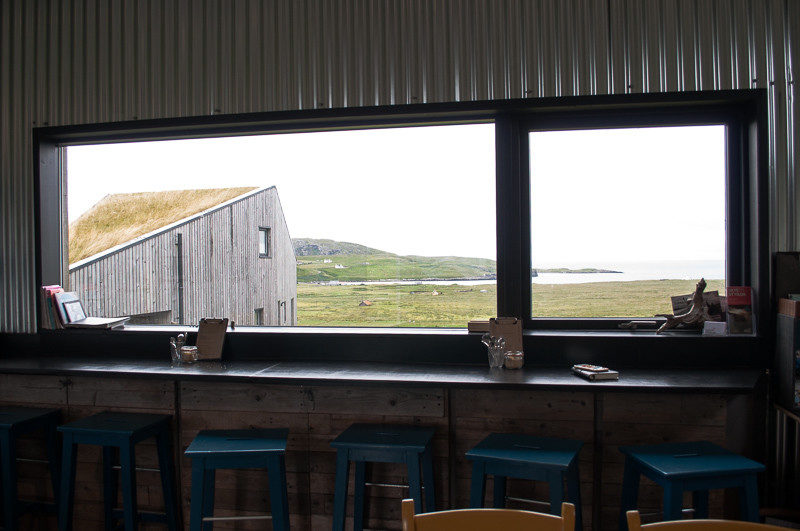 Speaking Gaelic | Many locals here on Skye, and in the Outer Hebrides, still speak Scottish Gaelic (for many it was their first language) and I have challenged myself to learn it… well at least the basics! So far I've learn a few basics words and can also ask for a bottle of wine if the occasion ever arose, hopefully I can pick up a bit more over the next few months!
---
Let me know in the comments what your plans are for the month ahead!?