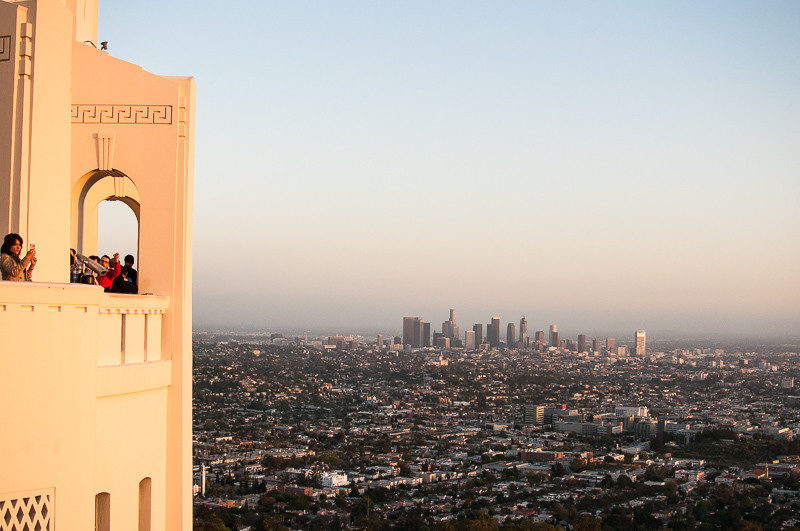 Finding accommodation in Los Angeles can be difficult at the best of times, but when you are on a tight budget it can become almost impossible to find anywhere. When I started looking for a place to stay during my recent visit to LA I noticed there weren't many options at the lower end of the pricing scale. There were plenty of lovely hotels that were slightly out of my budget (some more than slightly) but not many hostels.
The few that I had come across all seemed to be leaning towards the party scene, which I was not personally interested in. After resigning myself to the fact I would have to spend a bit more than I had estimated on accommodation to stay somewhere nice I came across Orange Drive Hostel by chance. Described as a boutique hostel I was immediately intrigued.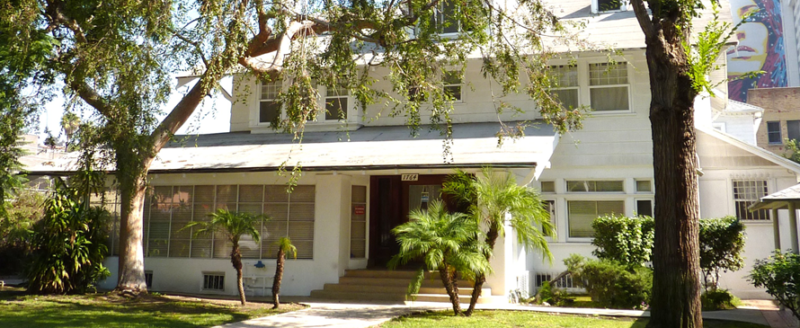 The hostel is located on Orange Drive which is right off Hollywood Blvd, making it perfectly placed for exploring Los Angeles. The Hollywood/Highland Metro is only a 5 minute walk away and there is plenty to do within walking distance. The hostel itself is in a restored 1910 manor house, and has an old Hollywood charm to it. I booked a private room with ensuite and was pleasantly surprised upon arrival that it felt much more like a hotel than a hostel!
All the staff members I came across were lovely, and were happy to help with directions or advice on what to do around the city. The hostel wasn't noisy, and although my room was off a main hallway I didn't have any trouble sleeping at night. My room was clean and tidy, had two comfy beds and a decent sized private bathroom. There was really nothing I could complain about!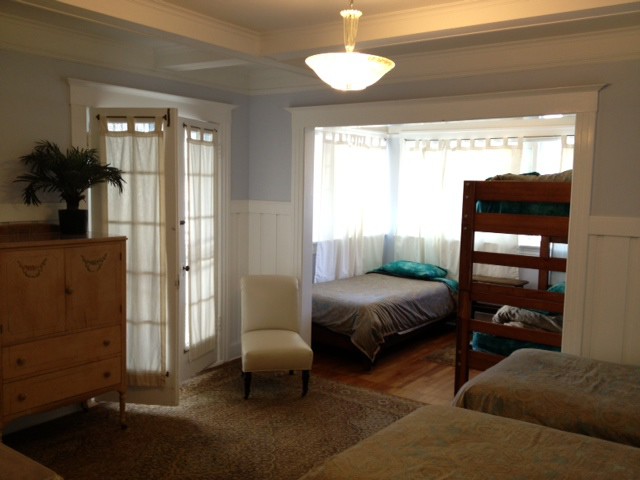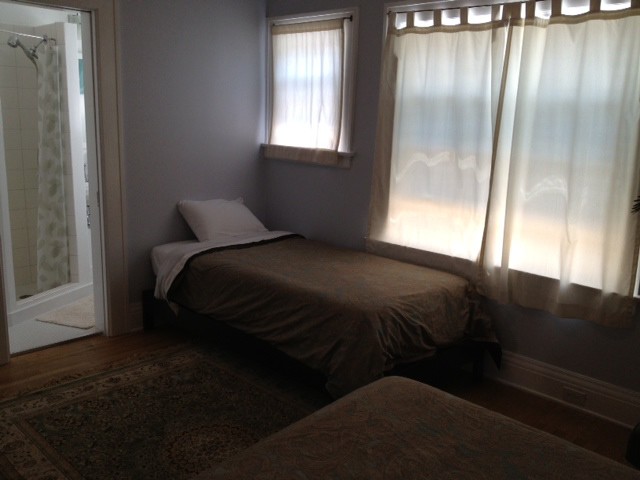 There is free wifi and breakfast is included, I can't vouch for what the breakfast is like as I didn't take advantage of this offer (I had too many cafes/eateries on my must-visit list). I believe it is just a serve yourself type breakfast of waffles and pancakes – I can say that it smelt good when I was walking near the kitchen in the morning!
To get to the hostel from the airport you can book a shuttle through a variety of companies to take you either directly there, or nearby. When I arrived it was quite late so I had pre-booked a shuttled through SuperShuttle which took me, along with a few other travellers going in the same direction, to our accommodation. This only cost about $20US, making it a great way to save some money on a taxi fare if you are travelling alone! On the way back to the airport I chose to walk about 15 minutes from the hostel to catch the LAX Flyaway Shuttle. This is a direct shuttle to LAX and only cost me $8US from Hollywood (corner of Selma Ave and Argyle Ave). They have set pick up/drop off points around Los Angeles and run pretty regularly (every hour when I was there), you can either book in advance or pay directly on the bus on your day of travel. I found both of these shuttle options to be a stress-free and cheap way of getting from and to the airport.
I really enjoyed my time at Orange Drive Hostel, it provided me the perfect base for exploring Los Angeles and I would definitely return if I was back in LA.
Something to note – Orange Drive Hostel require you to pay a key deposit in cash at time of check-in, I believe this was $40US. You will get this back at check-out once you have handed your key back (it is $40 per key, so if there are two of you in the room and you need two sets of keys it will be $80 all up).